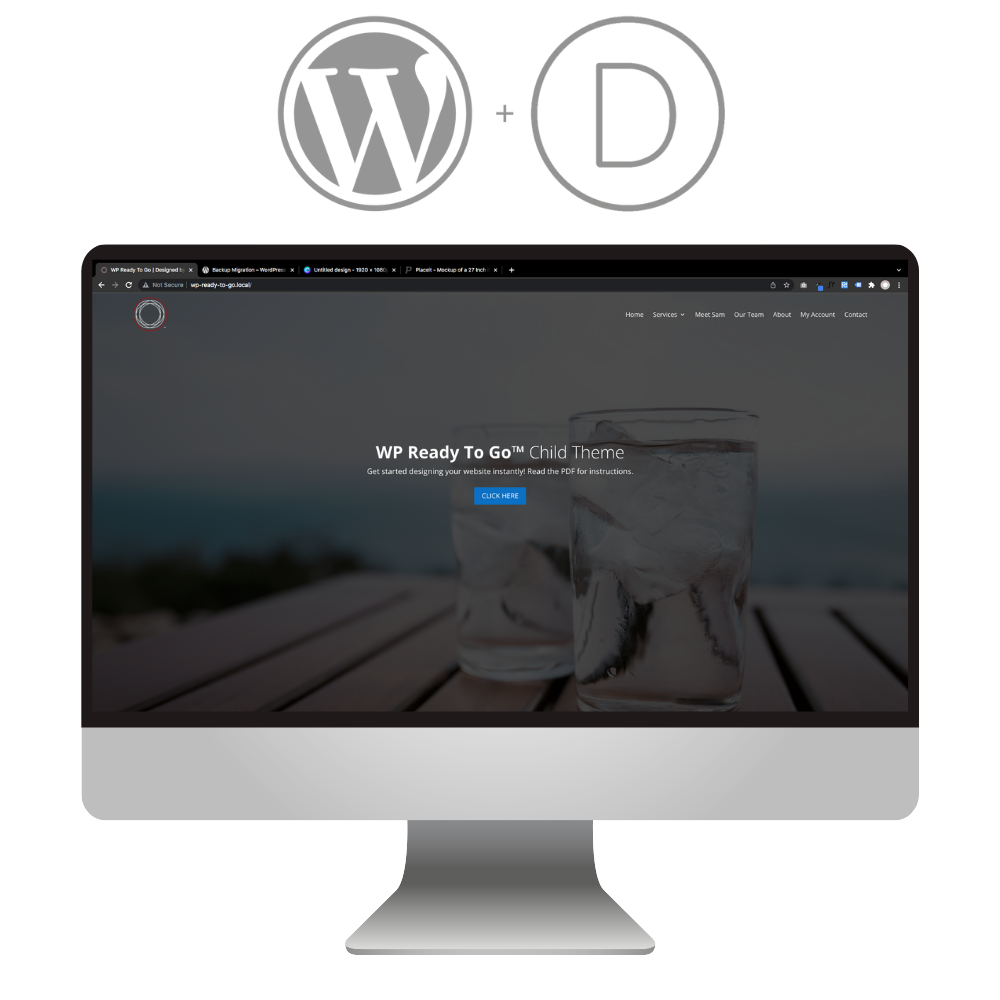 When you need a WordPress site quickly that lets you edit what you need easily, look no further.
The WP Ready To Go™ download from Cassus Media is not a theme for WordPress – it's actually a "restore" file using the Backup Migrate plugin.
Included in this download is an instruction PDF, a free child theme of the Divi Theme by Elegant Themes (say THAT ten times fast), and a few photo files that are included to give you the dimensions used for your new website.
Of course, you don't have to follow any of the rules, if there ever were any! This should help you avoid having to start from scratch, and you can simply start designing your website as you see fit.
Instructions are included with your download, but if you can't find the PDF you may download it here.